Welcome To Play Pictures
Frazer Bailey
Director
Frazer Bailey was preordained to be a film Director. Born and raised at multi-award winning production company The Best Picture Show, Frazer began his career working with Australia's best editors at The Post Lounge where he learnt the world of post production. For the next 5 years he worked in the many facets of film production. Frazer then started producing everything from Australian TV commercials, to multi-million dollar US productions, as well as a brief stint on The Crocodile Hunter series. In 2005 Frazer established his own production company to direct TV commercials. Play TV was born. In 2003 Frazer directed a short film called Self Serve which came 2nd at the Italian Film Festival and was a Tropfest finalist. It went on to be selected in the Top 8 Tropfest Films of all time and screened at the Tribeca Film Festival in New York. His next short film Silencer was also a finalist at Tropfest and his follow-up Glenn Owen Dodds won the prestigious Studio Canal Prize at the Clermont Ferrand Short Film Festival in Paris as well as countless other festival awards. In 2010 Frazer was signed to Hollywood Director Michael Bay's branded entertainment production company The Institute in the USA. In his spare time Frazer directs award winning and thought provoking documentaries.
Justin Lyons
Producer
For 20 adventure-filled years Justin has immersed himself in the swirling waters of production – working on TVCs, Documentaries, TV Series, Feature Films, and The Crocodile Hunter phenomenon. Justin's career kicked off at The Best Picture Show where he learnt the art of television production from some of the best in the business. Ironically a beer commercial led to the very first Crocodile Hunter documentary and for the next several years Justin travelled to every corner of the planet shooting Steve Irwin. Justin's strength is his ability to get the job done no matter what. No shot is too difficult, no request is too outrageous, no amount of fun is too much and no result is unachievable.  He's sprinkled his magic over thousands of hours of top-drawer television: working as producer, production manager, 1st AD, cameraman, underwater photographer and even crocodile wrangler! Justin has produced award winning international documentaries for US networks NBC, Discovery Channel, Animal Planet and the Travel Channel. In Australia he's produced TV series with Imagination Entertainment for Network Seven, Sunshine Beach Pictures for Fox 8 and Eyeworks for CI Network. Now one half of Play TV, Justin has a beautiful, understanding wife,  three beautiful daughters and a sausage dog.
Trent Dalton
Writer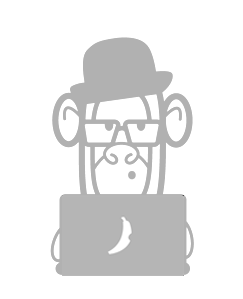 Trent Dalton is the kind of writer you make special preparations to read. Trent writes for the award-winning The Weekend Australian Magazine on The Australian newspaper. He has won a Walkley Award for excellence in journalism, been a three-time winner of the national News Awards Feature Journalist of the Year Award, and was named Queensland Journalist of the Year at the 2011 Clarion Awards for Excellence in Queensland Media. His journalism has twice been nominated for a United Nations of Australia Media Peace Award. His writing includes several short film screenplays, including Silencer, which was named a finalist in the 2006 Tropfest short film festival and screened at the American Film Institute Film Festival. He was nominated for a 2010 AFI Best Short Fiction screenplay award for Glenn Owen Dodds, starring David Wenham. The film won the prestigious Studio Canal award at the world's largest short film festival, The Clermont-Ferrand International Short Film Festival in France. Dalton is also the author of a book, Detours, released in 2011, the culmination of three months immersed in Brisbane's homeless community, the proceeds of which went back to the 20 people featured within its pages. This extraordinary story was the genesis for his upcoming feature film 'Home'.
Luke Wheatley
Associate Producer
Luke Wheatley is a walking, talking film almanac. Ever since he was a child Luke has loved film and it's no coincidence he has been involved in film making in some way or another ever since. A marketer by trade Luke has managed the distribution of a large portfolio of some of the world's biggest programs on DVD ranging from American Chopper, Deadliest Catch, Miami Ink, Smurfs, Pokemon and Teenage Mutant Ninja Turtles with Magna Pacific and Beyond International. His passion for feature films lead to him managing the marketing of the DENDY DVD brand, releasing films such as The Motorcycle Diaries, Volver, Goodnight and Goodluck, Supersize Me and the critically acclaimed The World's Fastest Indian. It was only natural that Luke would then head towards acquisitions, and he was responsible for the acquisition and marketing of numerous theatrical releases including Because I Said So, Penelope, The Goods, Chaos Theory, Righteous Kill, Gamer, Perfect Creature and Becoming Jane. Luke is a senior marketing manager with strong associations and contacts in the film distribution industry.